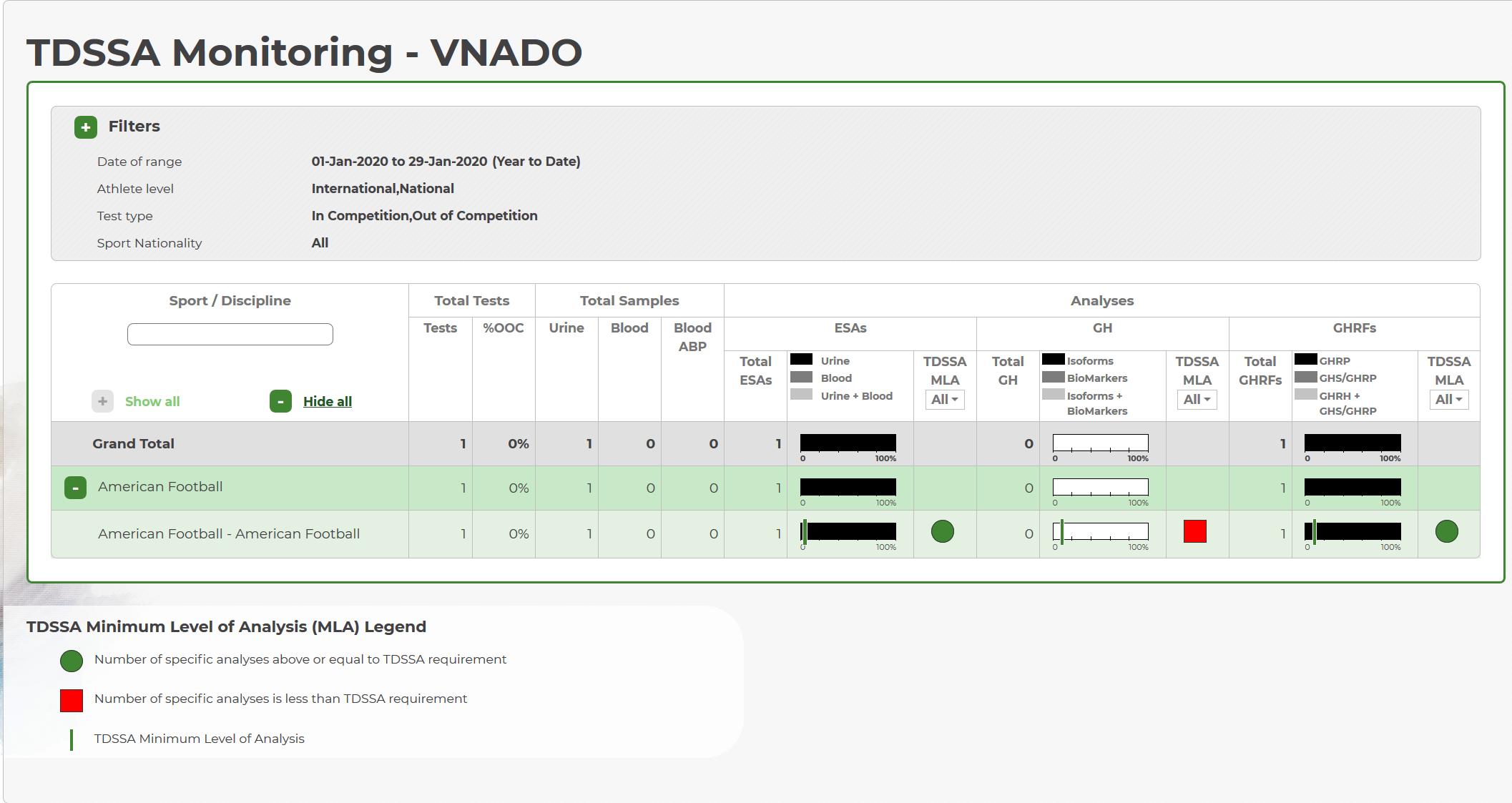 You may now track your compliance with WADA's TDSSA annual requirements easily by simply entering our TDSSA monitoring module.
Once here, you will see all the TDSSA sport/disciplines which are also associated to your organization and if your organizational testing has reached the MLA for that sport/discipline.
For each discipline in your TDSSA module, you will find bullet graphs which will indicate multiple factors. With a green vertical line, it will indicate the exact percentage of the MLA.

Red squares indicate your organization has not yet met the MLA line.

Green circles indicate your organization has attained the MLA for that specific sport/discipline.

The black in the bullet graph indicates what percentage of your tests in that specific sport/discipline have that specific analysis in them. All detailed information, including what the actual percentage of the MLA for that specific sport/discipline, can be viewed by simply moussing over the bullet graph of the specific sport/discipline.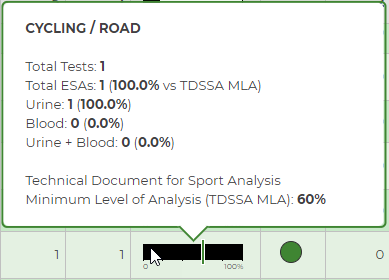 As in TDP Monitoring, clicking on the green + symbol, you will find filters that are available for your data. Custom date range is available, but only within a specific year. You may also see your TDSSA monitoring pages from precious years. Athlete levels, test types and sport nationalities are also all available to filter your data with.

Also you may filter to locate easily a sport/discipline.