Welcome to Single Sign On (SSO) initial setup. This article will explain how to set up your SSO login authentication process which will allow you to access multiple WADA applications with one set of login credentials. If you're an athlete user, this includes the ability to log in to the web application of ADAMS, as well as the new app.
Let's begin...
Welcome to SSO. Seeing this page simply means that your username has been converted by WADA to become an SSO user. Now you simply need to configure SSO (one time only) and you'll be all set.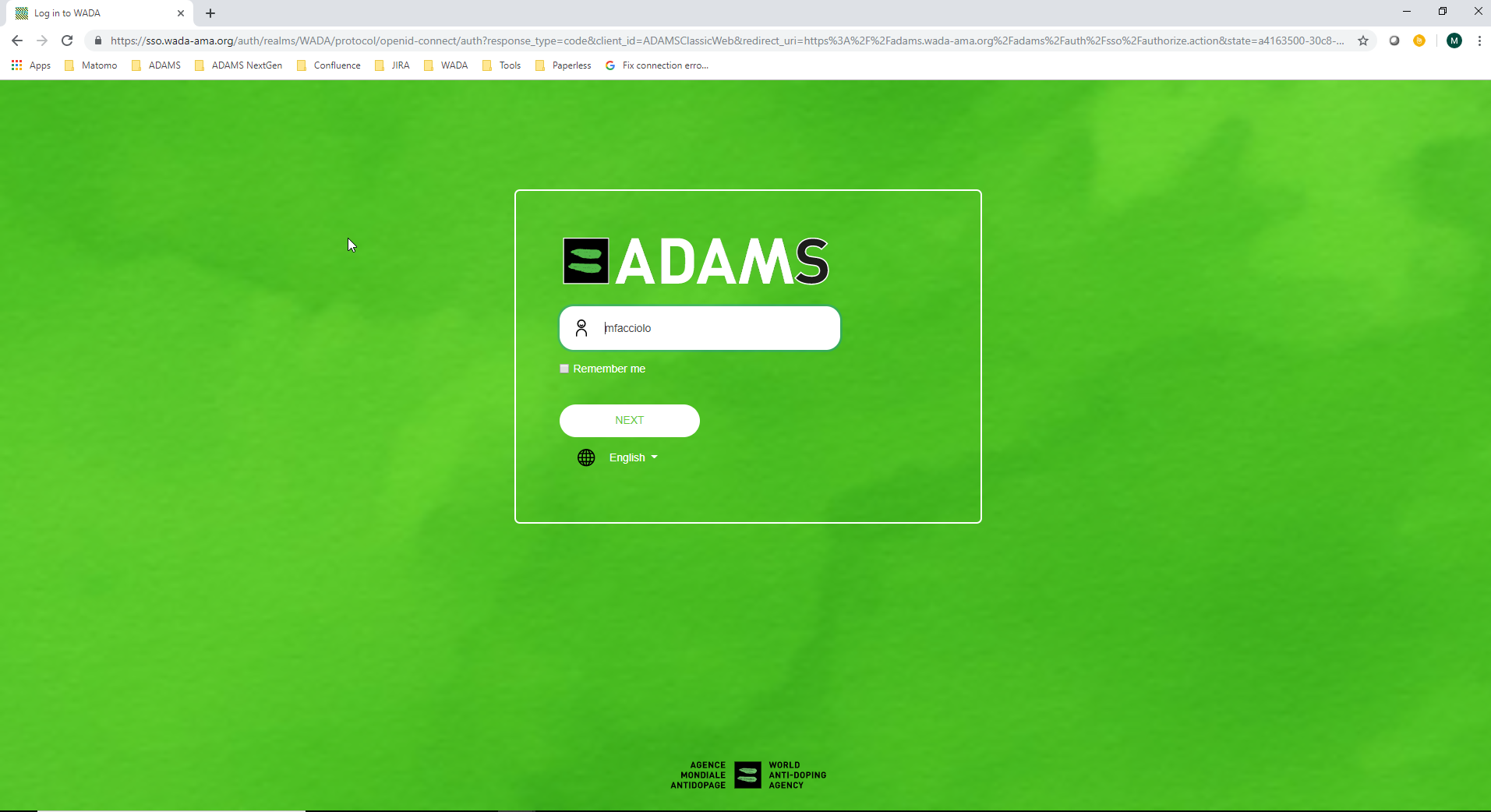 Click Next ...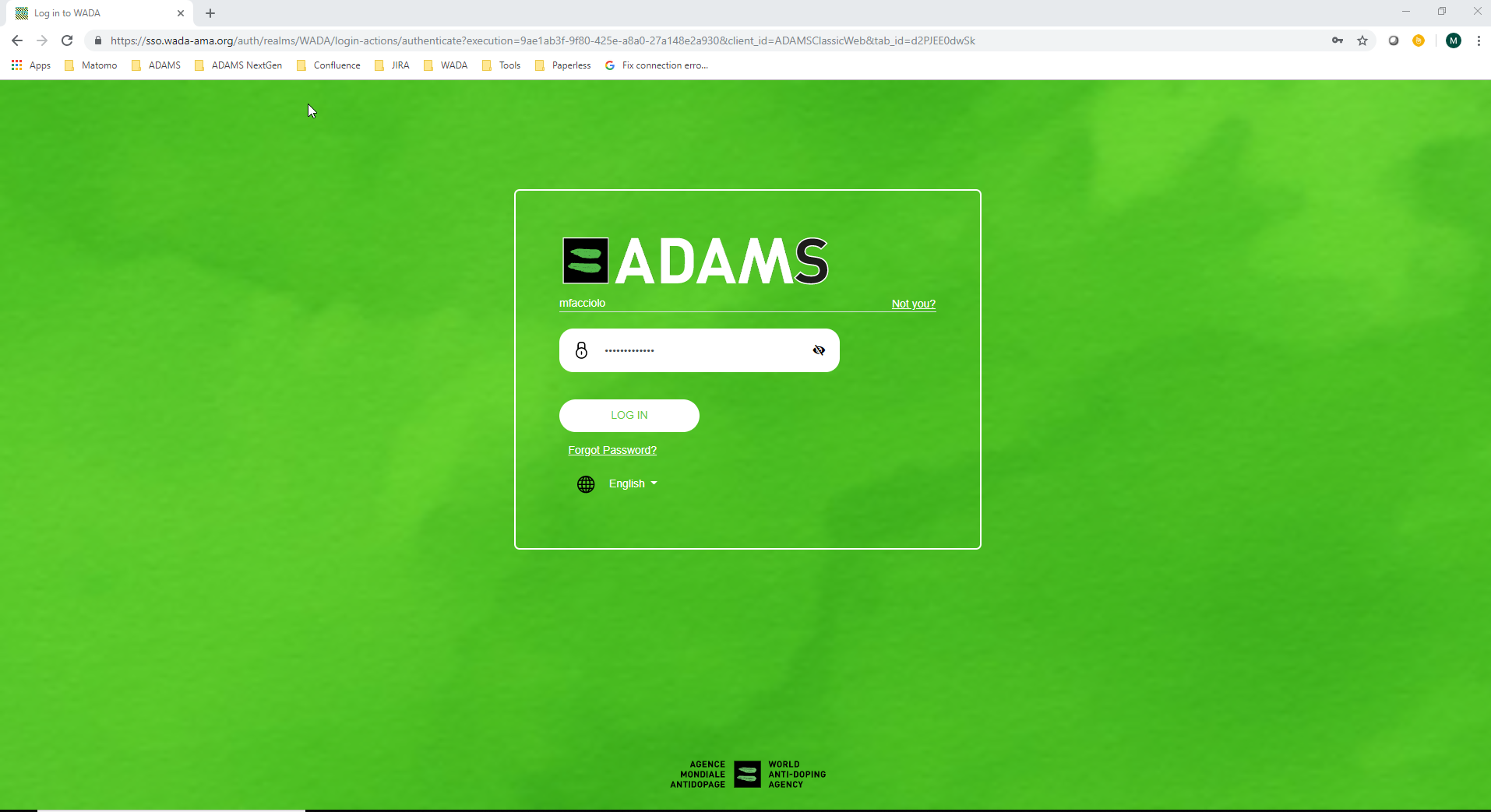 and now enter your current ADAMS password.
Click LOG IN...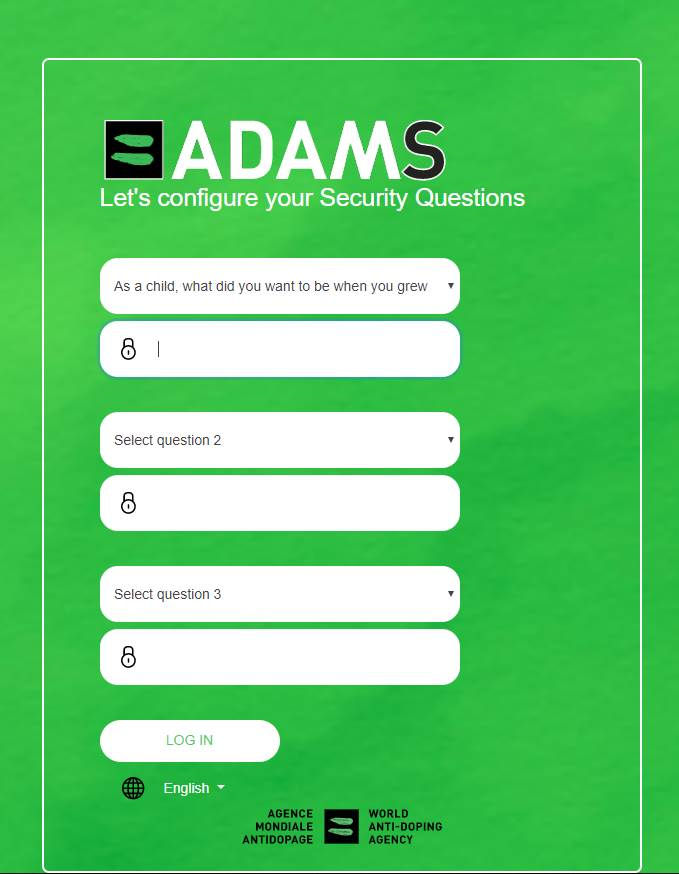 Once properly logged on, SSO will re-direct you to validate the three security questions you had previously configured in ADAMS (this is mandatory).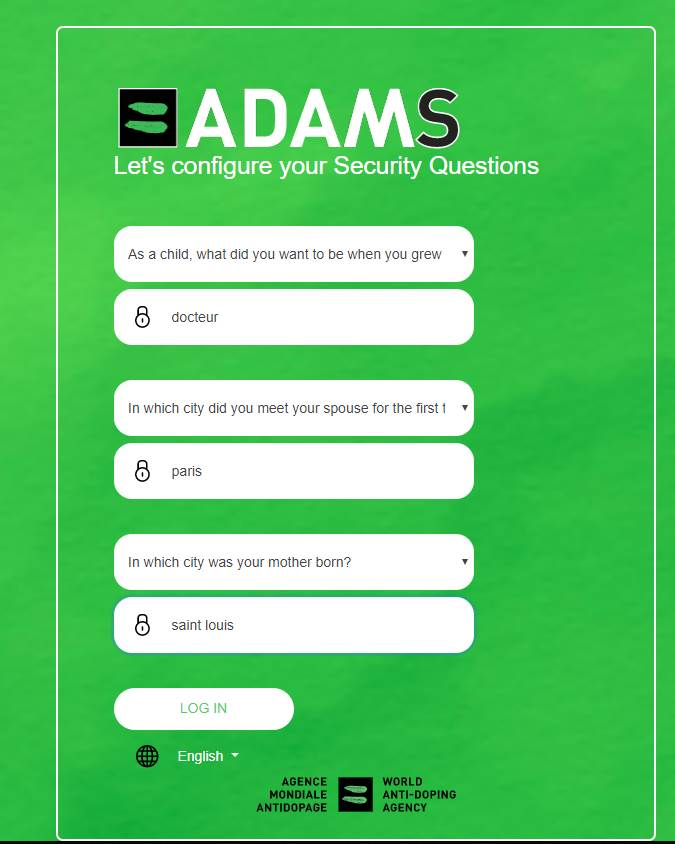 Once completed...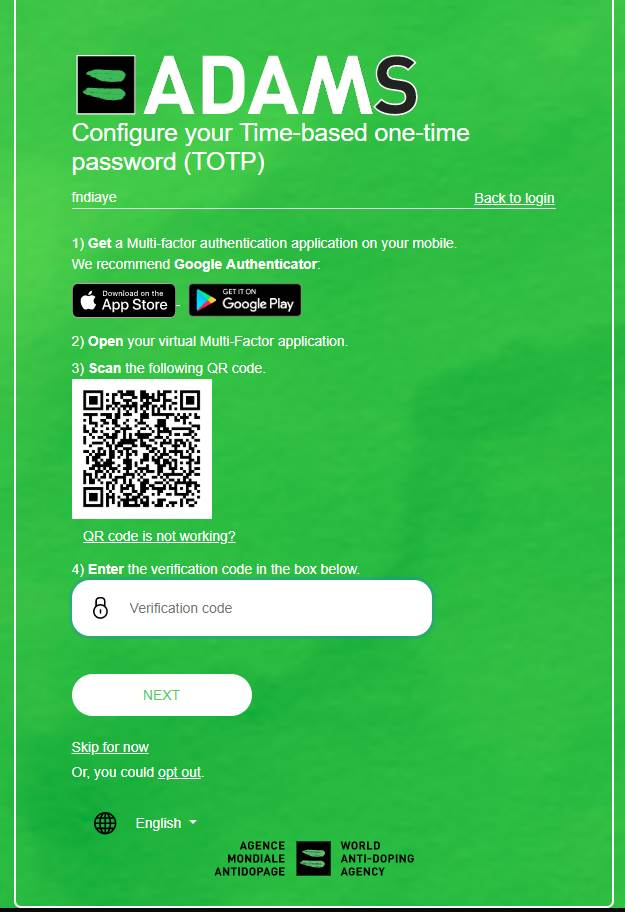 Click LOG IN...
Next, you will be directed towards your Temporary One Time Password (TOTP) setup. This is an enhanced security feature to better protect your data, or the data you are accessing.  You are given the option of skipping this option by clicking Skip for now, to skip the configuration for the current session or Opt-out.
Note: WADA has now enabled Two-Factor authentication (2FA) for athletes in the interest of enhancing the security of their system accounts and the personal data stored therein and strongly recommends that athletes adopt 2FA and would like to caution that, by not activating this feature, it may reduce the level of security of your personal data. By opting out, you confirm that you understand the risk of not adopting 2FA and that you agree to proceed without it.
Follow the onscreen instructions on how to download and use a multi-factor authentication application and use that application to get your current verification code.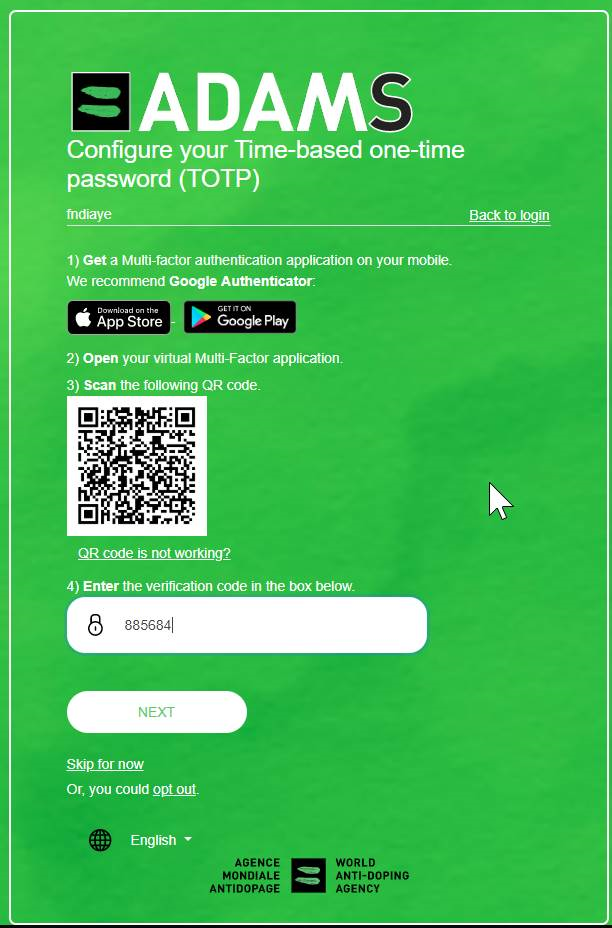 Once your verification code is entered, 
Click Next. (Please note this may take a little time to load and you do not have to click anywhere else).
Congratulations, you have completed your SSO set up and will not need to do it again! For athlete users, you will be able to replace the full login process with biometrics if you have this feature on your smartphone.