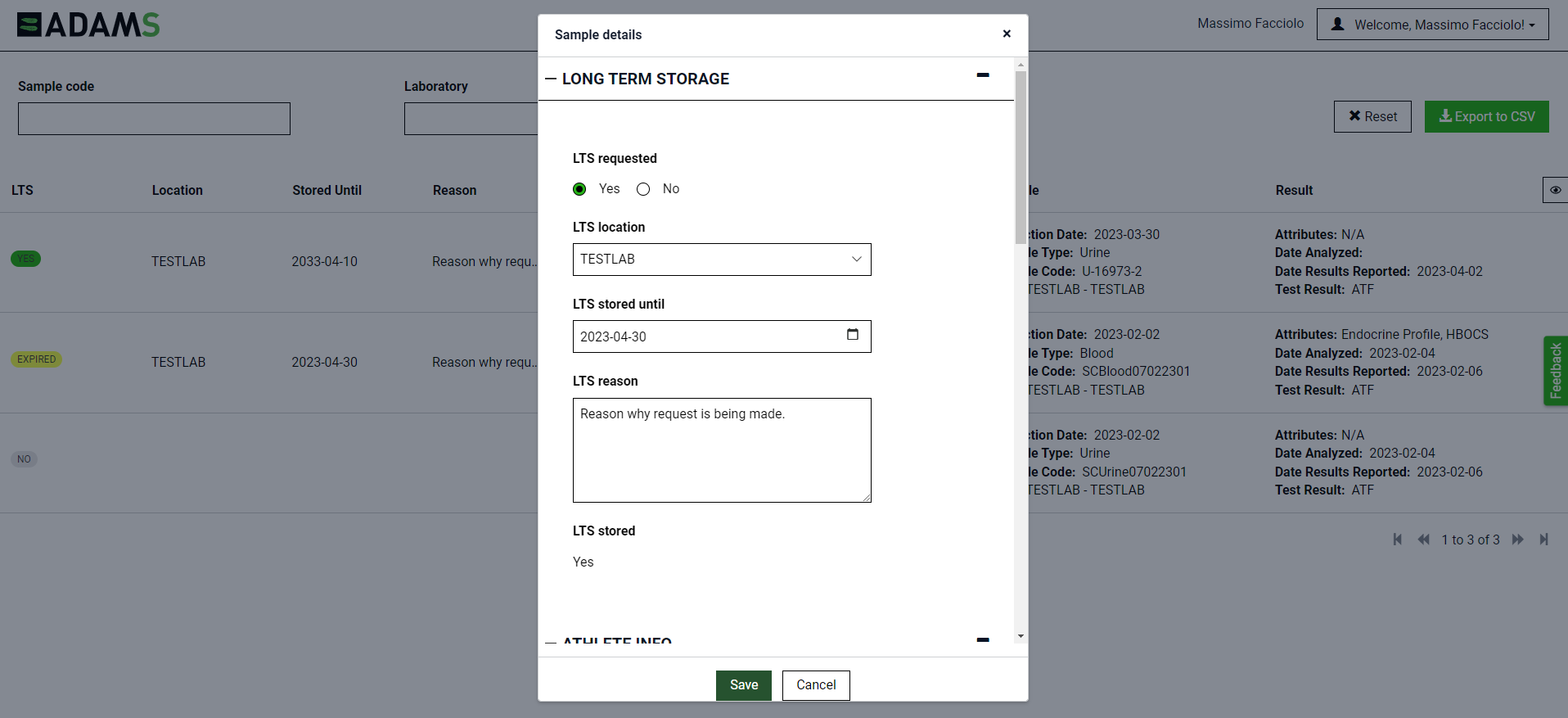 Within the request LTS sample details window the following information is available:
If the sample has been confirmed LTS by the Analyzing Laboratory or Storing Location (LTS stored)
Athlete information

ADAMS ID;
Sport nationality;
Test type.

Sample information

Collection date;
Sample code;
Sample type;
Analyzing Laboratory short name;
Analyzing Laboratory name.

Result information

Date sample analyzed;
Date results reported;
Analyses result;
Analyses attributes.

Test information

Sport;
Discipline;
Sample Collection Authority short name;
Sample Collection Authority name;
Results Management Authority short name;
Results Management Authority name;
Testing Authority short name;
Testing Authority name.