Within the laboratory dashboard, the "LTS" field is set to "yes", and the "Confirmation by lab" field is set to "no" when an Anti-Doping Organization requests LTS in the system. To confirm that the sample has been stored, please follow the following steps.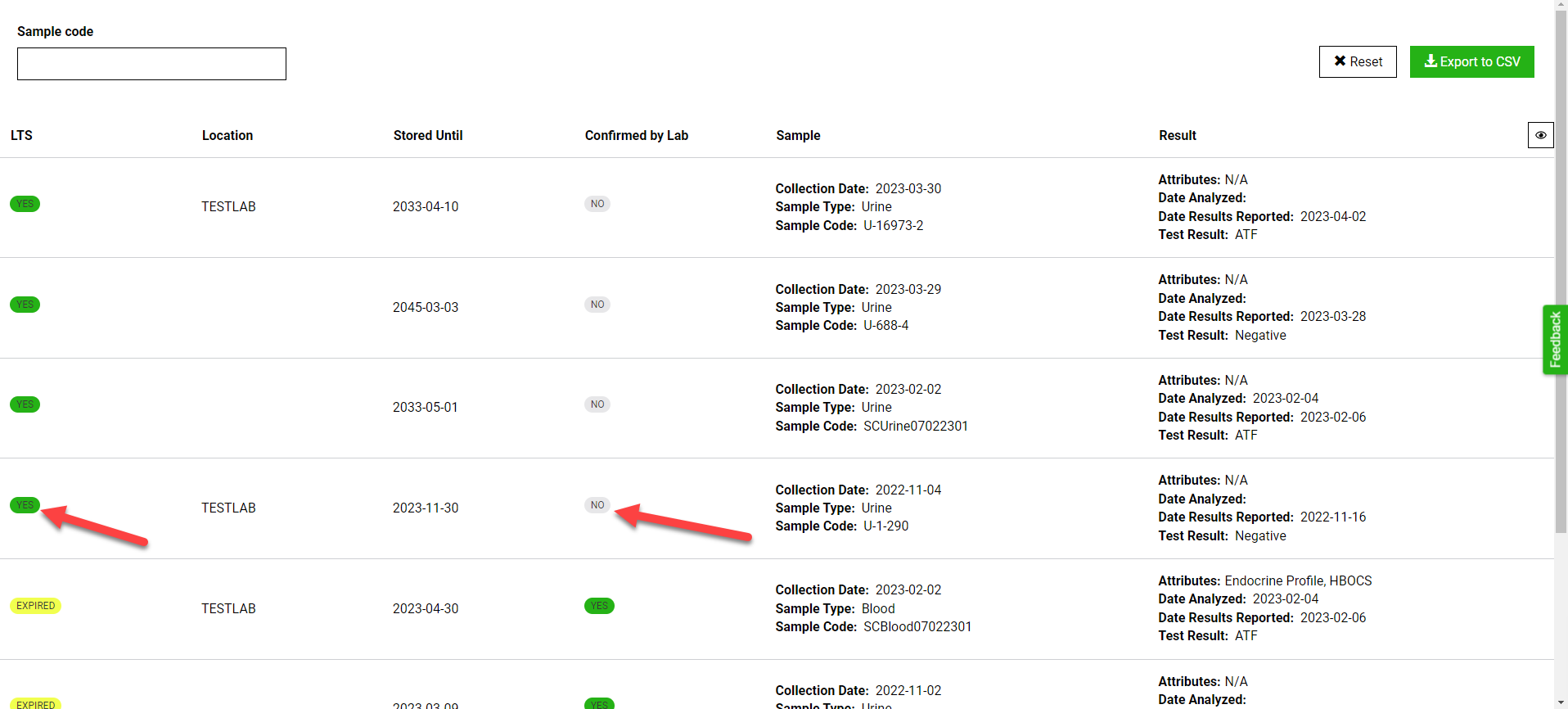 Login as a WADA Laboratory user;
Access the LTS module;
Click the relevant sample;
Indicate whether the sample is stored or not;
Select location of where the sample will be stored (This can be your laboratory or another). You will see the date until when the sample was requested to be stored;
Select yes in LTS stored when it is confirmed that sample is stored;

Save.