Passport custodians can create contracts to share passports within their custody with Anti-Doping Organizations (ADO) and Delegated Third Party (DTP).
Note: When sharing amongst ADO, the accessibility rules based on the disciplines for International Federations and countries for National Anti-Doping Organizations are automatically applied, therefore simply share the "All athletes" group".
We recommend that you create specific groups when sharing with a Delegated Third Party.
Prerequisite:
Create the athlete group here
Log as an administrator into the module https://abp.wada-ama.org
Click Manage and select Source Contracts
At the left of the screen, the list of contracts is displayed and the summary at the right
Click +Add to create a new contract.

A new window is displayed:
Complete the following fields and Save:
Start date

End date

Source organization

will be by default your organization

Target organization

: click the arrow to select the target organization, either an ADO or a DTP.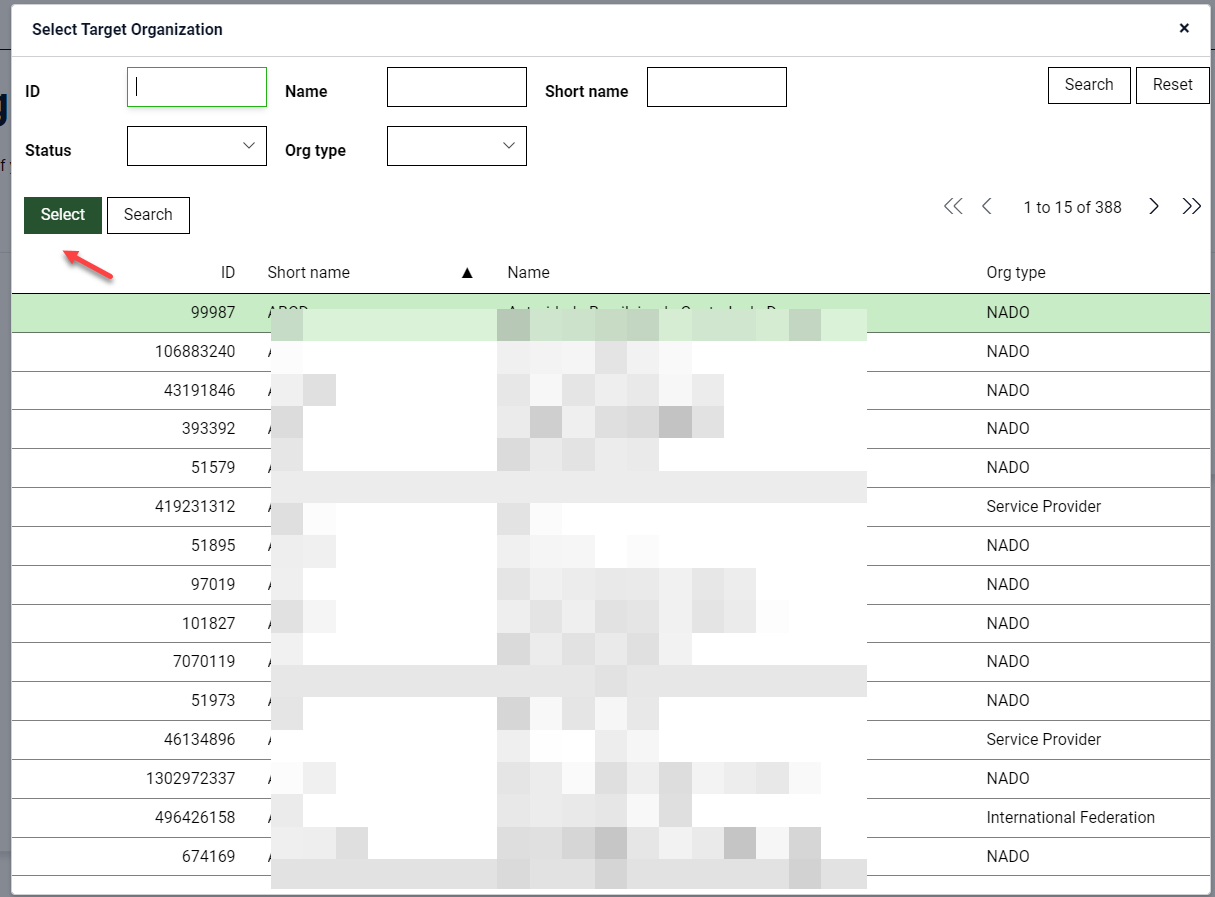 SO Athlete Groups

: select the athlete group to be shared in the contract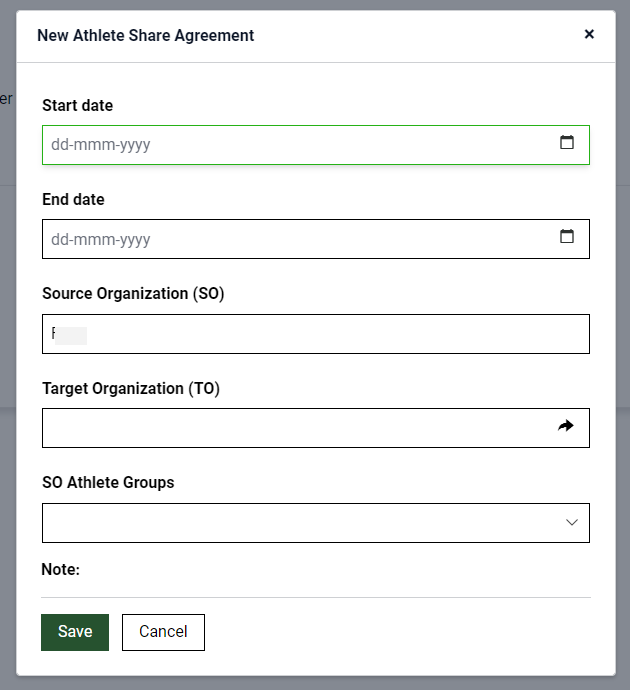 The contract is created and the summary is displayed.
5. Contact the target organization to request that they complete these instructions: Accessing shared passports