To to create an athlete group and configure your users ABP access, please follow the steps below:
1) Log in as an Organization Administrator
Following a successful login to ABP (https://abp.wada-ama.org) the Admin interface is displayed
2) Click on "Manage" and select "Athlete Groups"

The available athlete groups are displayed. For each existing group, the details are displayed in the overview section.
The groups are divided in 3 views
- ALL: all groups your organization has access to
- OWNED: groups created by your organization
- SHARED: groups created by other organization and shared with you through an agreement
If no group exists, a message is displayed: Your organization has no athlete groups.

3) To create a new group: Click on "+Add"

4) Add a "Group name" and click on "Next"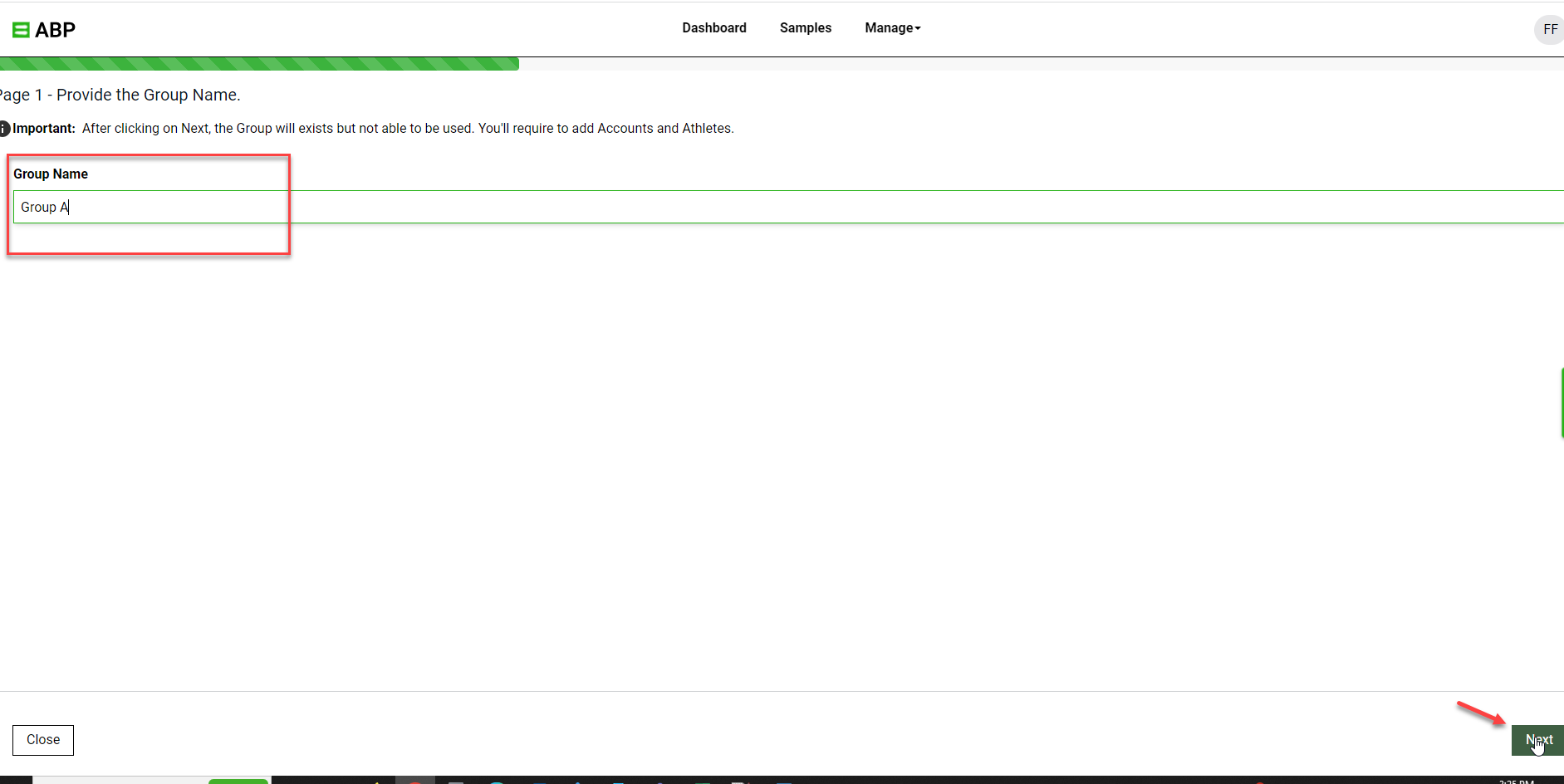 5) Click on "Add" in the page 2 to select the account that will have access to the group.
A pop-up window will open: you will be able to search for the user you need to give access to and add them in the group.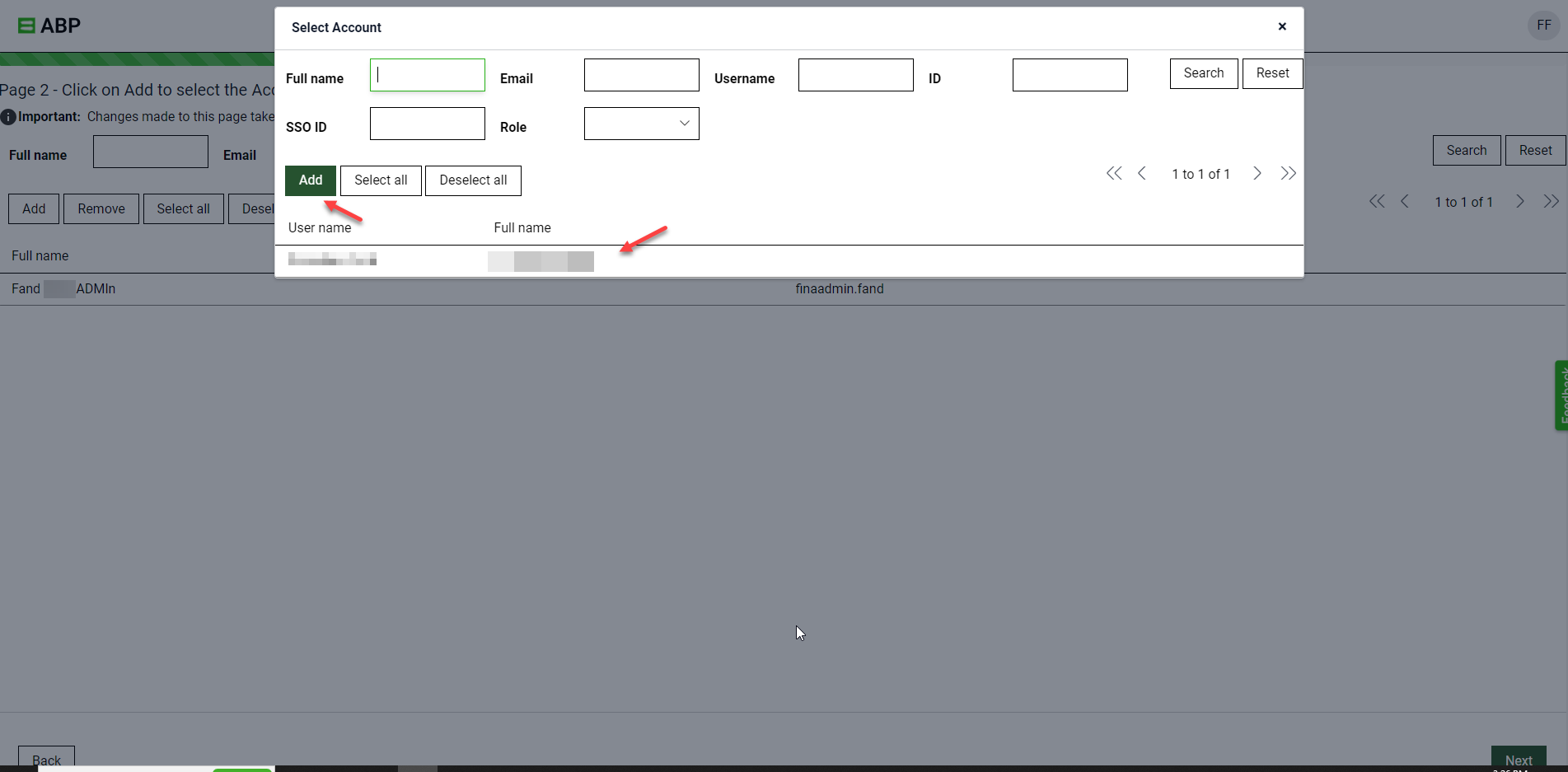 6) Click on "Next" and then click on "Add" to select the athletes you want to add to the group.
A new window will open: select the athletes you want to add to the group. The screen includes a search feature that facilitates access to athlete using the following criteria:
First name, Last name, Sport, Discipline, Sport Nationality, Nationality, Gender.
For Sport Nationality and Nationality, please refer to use the Country and region Codes file here.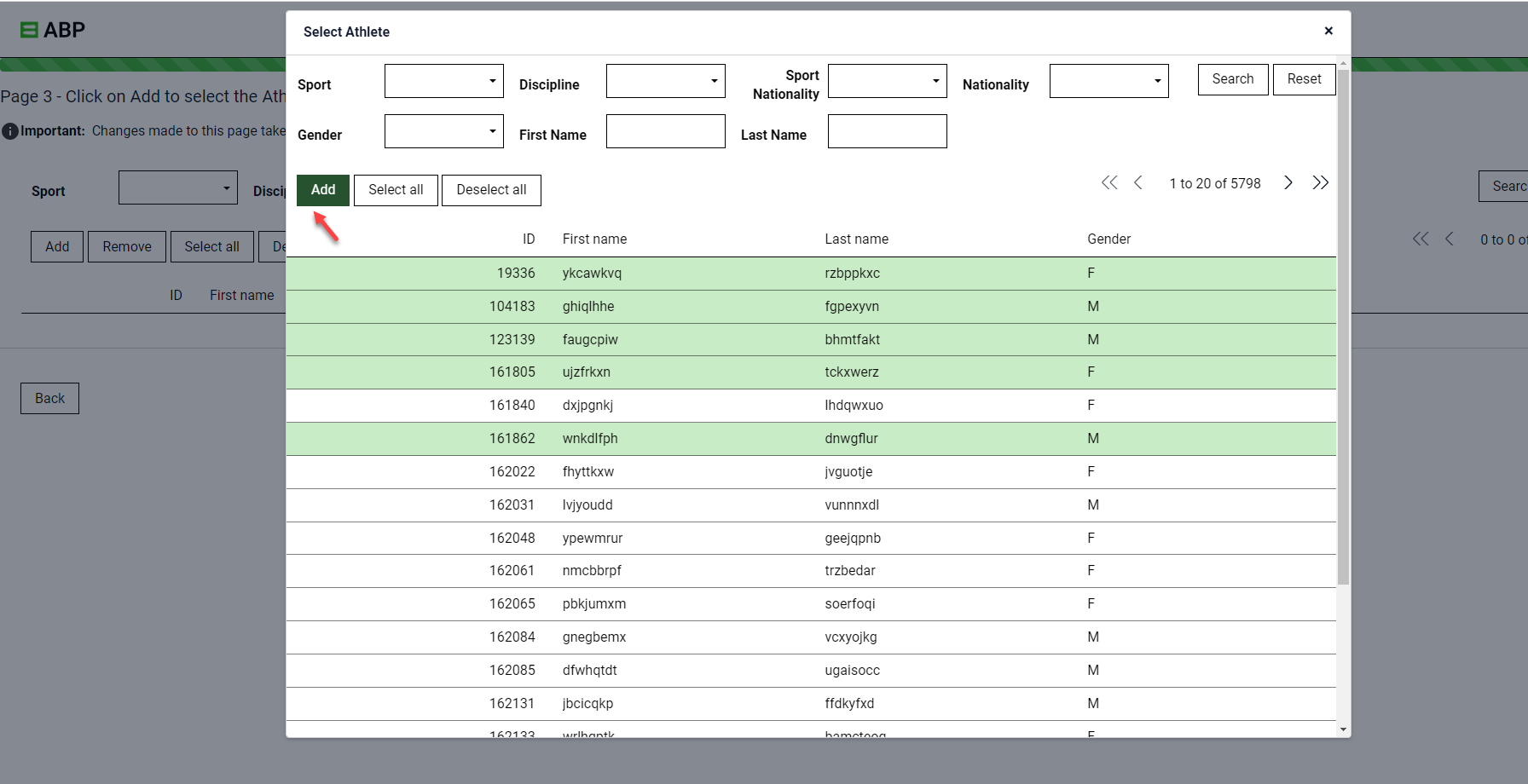 The group is now created and listed in the available groups.
The user can edit the group to add additional users, athletes anytime.